6 Awesome Reasons of Why you should not miss Tech Jobs Fair 2018!
You might think twice before getting a ticket to a Tech Jobs Fair in this tech-savvy world when you can get to know every opportunity right on your computer on-the-go. But Tech Jobs Fair, Berlin is where you will get more than just an opportunity to find a job. This is a place where Tech meet top talents across the nation. It is a huge platform for all the competent individuals who are waiting for long to showcase their extraordinary thoughts in front of the world.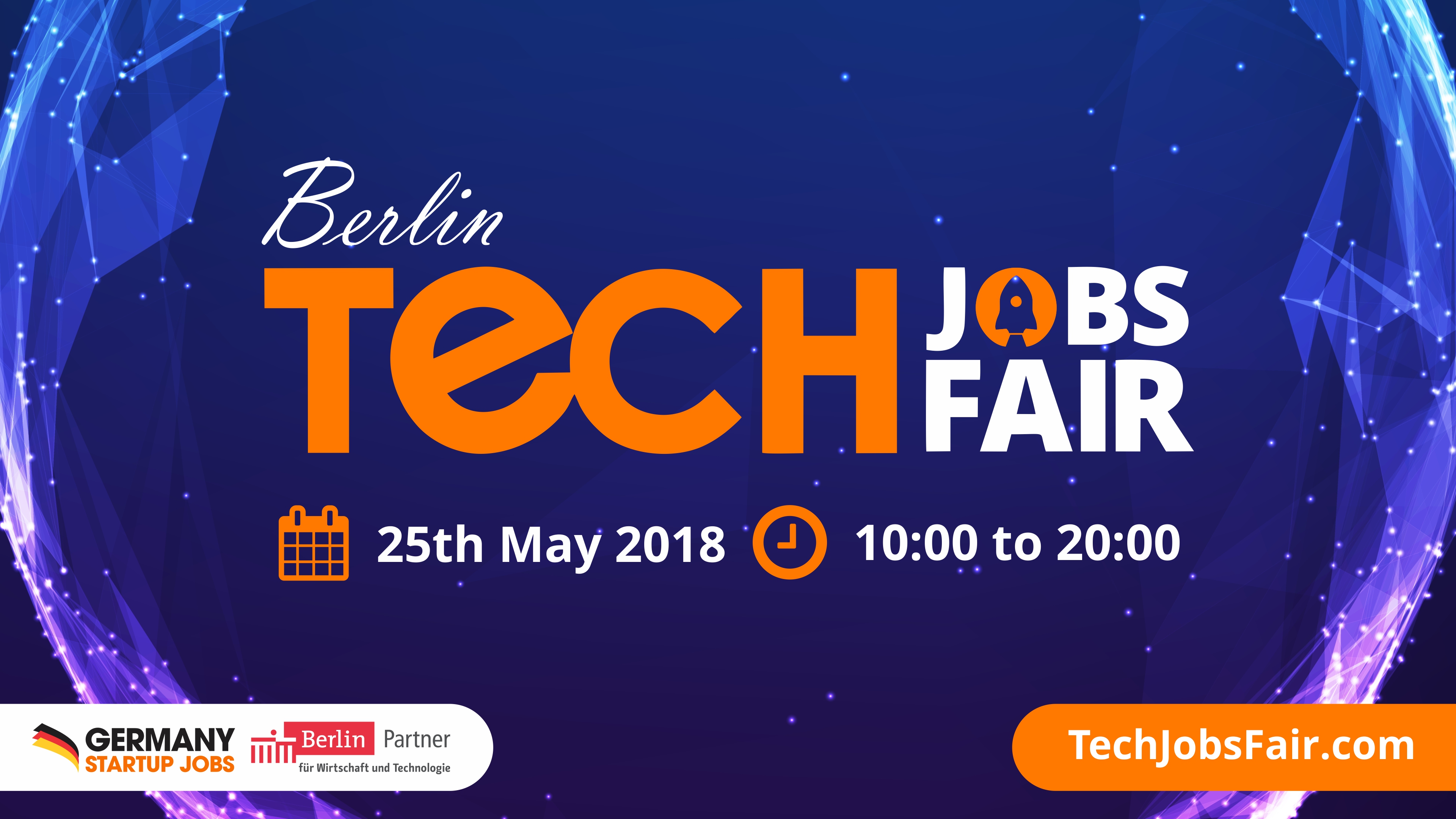 It is also a great chance to develop your network and build long-term relationships with the big and well-known brands around the world. You can attend the Berlin Tech Jobs Fair not only for getting acquainted with the professional world, but also learn about the latest HR trends, Bots, latest technical innovations and much more, which will help you in securing a strong status in the professional world at any point of time. All the enthusiasts will definitely learn and add some value to their knowledgebase.
With the help of our escorting partners from all over the country, Berlin Tech Jobs Fair is trying to make Germany a leading global destination for high-pitched and impelling Tech, who want to discover and grow. If you also find that your ideas have a different perspective from the rest and need deep understanding, then this is the chance to pitch your ideas in front of those who will value them. So, come and join the team of innovative people and give wings to your secret endowments.
We are bringing you the élite brands to get acquainted with and give your talents a new direction. Tech Job Fair is not only a fair but a huge platform for you to connect with thousands of like-minded people. The fair is going to link both the job seekers and employees to find the best available human resources in the market. so it will benefit you all on the enormous scale whether you are a fresher, student, job seeker or an employer seeking for geniuses.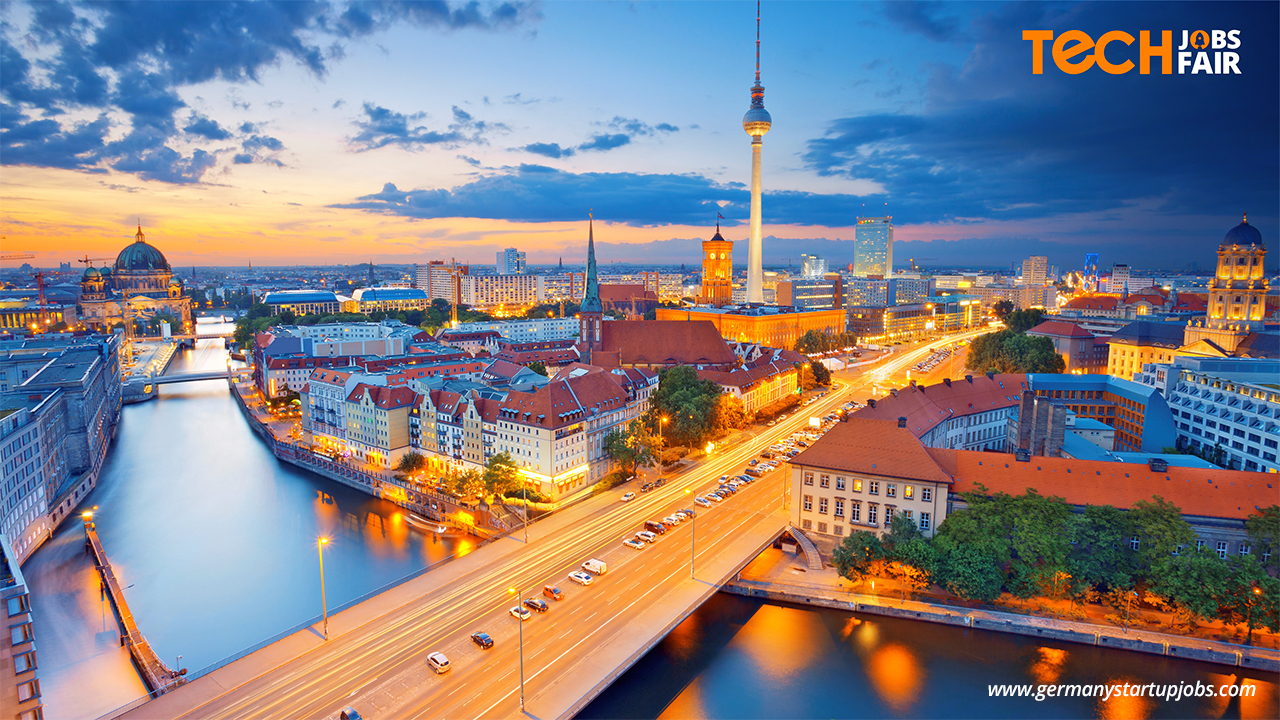 Little About Berlin
Significantly outshining any other metropolitan in Europe, yet, Berlin is bragging a nine per cent surge in effective businesses ever since July 2015. Numerous things influence this brand-new poise. For instance, the cost of living is an exceptionally striking advantage for companies, with London being 43 per cent costly in living outlays than the German capital.
Astonishingly, a start-up industry is being instituted in Berlin every 20 minutes. Berlin is the essence of conventional German competence, fast-pursuing start-ups to achievements with huge funds coming in from round the world. Financiers directed in £1.7 billion to Berlin's start-ups, considerably outdoing London's venture capital of £1.4 billion.
Top 6 reasons to buy the Free Tech Jobs Fair 2018 Now are: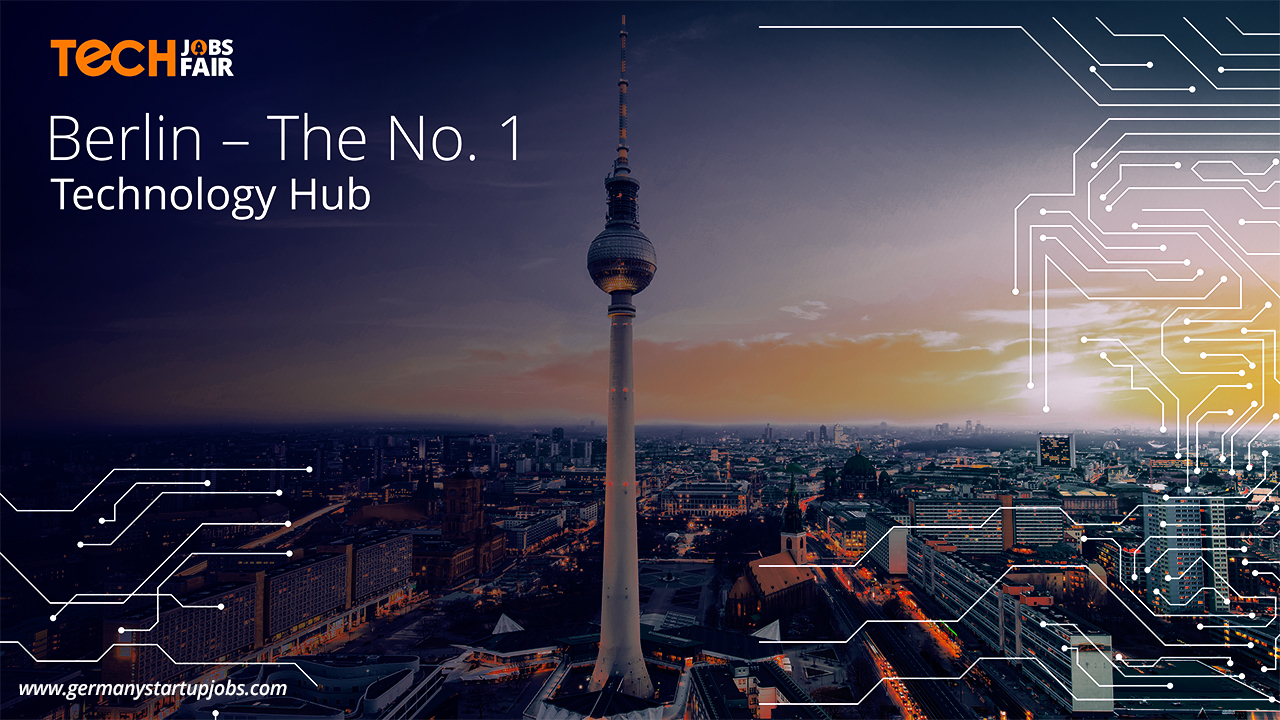 Berlin –The No. 1 Technology Hub
Tech Jobs Fair is going to take place in the topmost 4 Active Tech Cities in the World. Through these Tech Jobs Fair, it becomes very easy for renowned brands to connect with the right candidates. The Fairs makes it hassle-free to link with other Tech Fairs which add up to Berlin's success results all at one place.
So, we provide you with the finest ambiance to associate with the most efficient sources. With the help of healthy interactions with each other you come to know about the latest Berlin Tech trends, work surroundings, hiring schemes, needs of the individuals, and much more. overall, we provide you with the best set-up to outgrow your skills.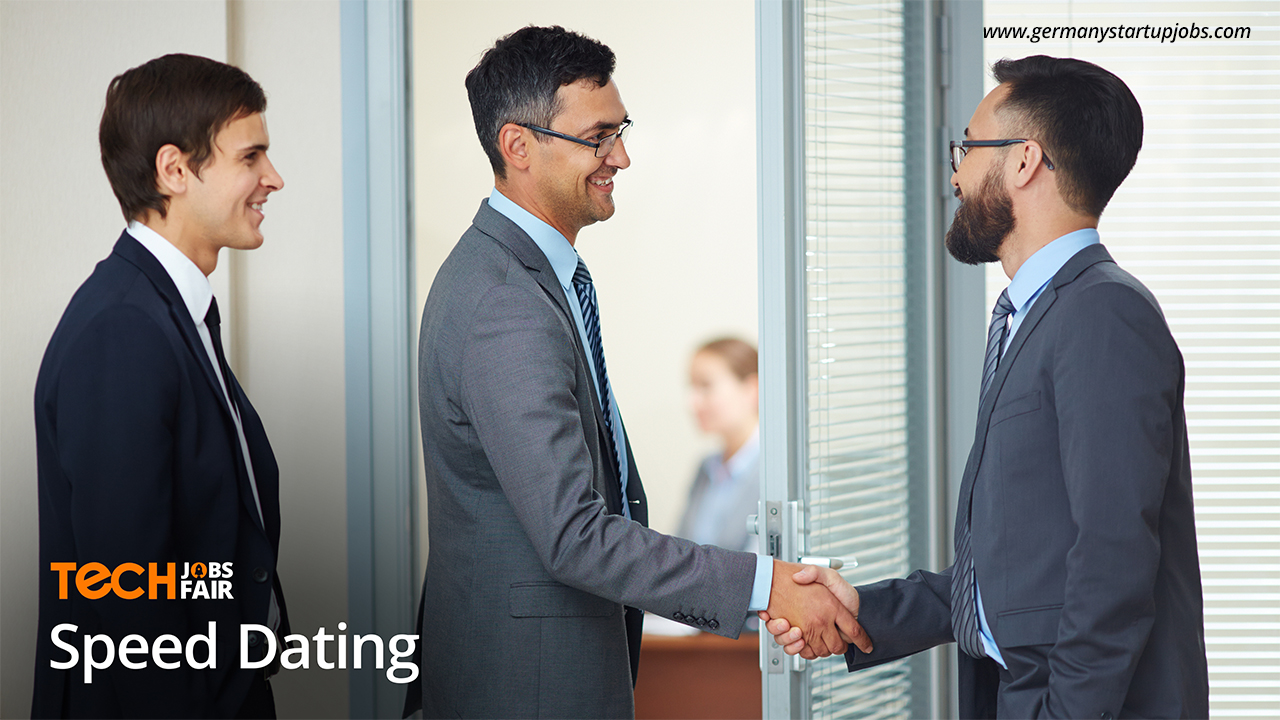 Speed Dating
You might now be thinking out of the schema, once Dating is put on the table. Well in Business life it is fruitful as it sounds but with different participants. As you know that we are going great with the second year launch of the conference, we will be introducing the seekers to new hiring patterns agreed upon with the participating Tech/companies. The big companies and brands will get access to your Registration Forms beforehand and get in touch with you to schedule an on-spot interview slot at the event itself.
This quick dating will help you to prepare a little and give shape to your precise ideas you want to express beforehand. It moreover becomes the most streamlined process ever. You can imagine how easily we will be acquainting you with the strategies as per your job profile.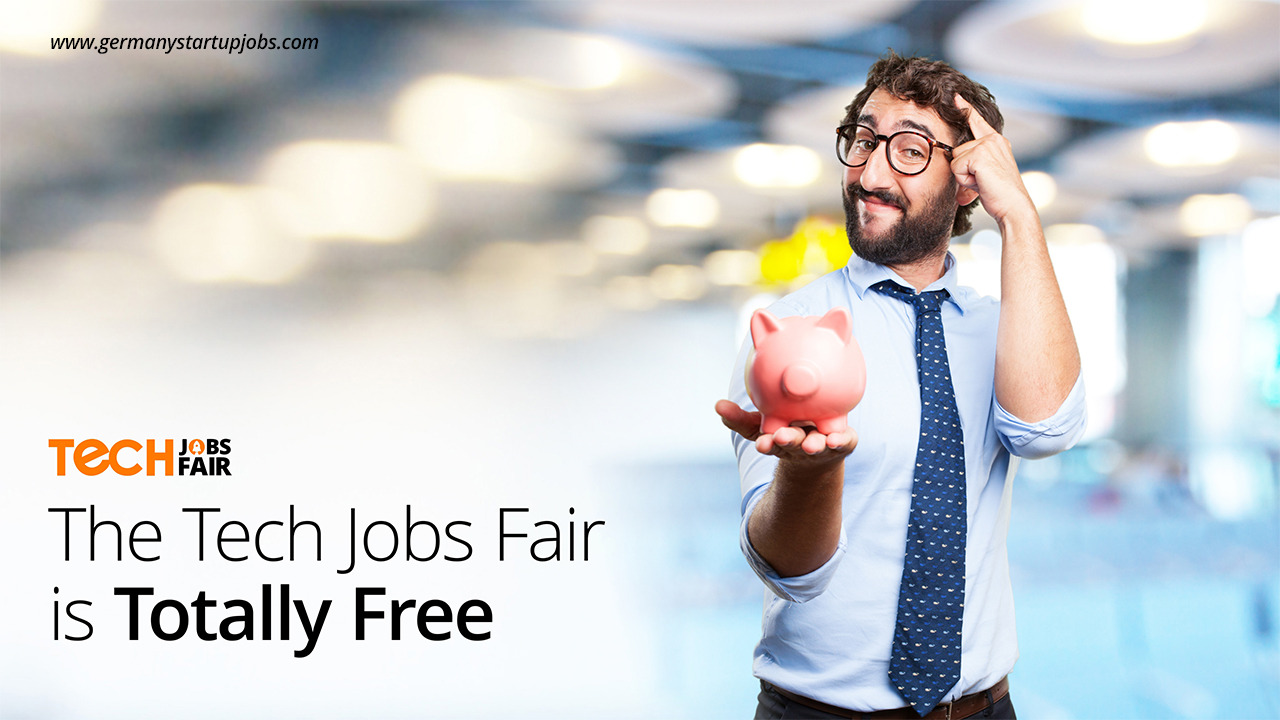 The Tech Jobs Fair is Totally Free
Unlike other usual job fairs, this fair is not asking from you anything in return. We are just making sure that the job seekers from all different backgrounds and experience levels are easily facilitated in the conference. They instantly connect with the highly innovative organisations as well as gives you complete access to a pool of career development information- all for Free.
We very well understand that how frantic and troublesome it is to find a job by adding up to the unnecessary costs. So, we are taking care of all those points because of which job seekers hesitate to participate in such Tech Jobs Fairs.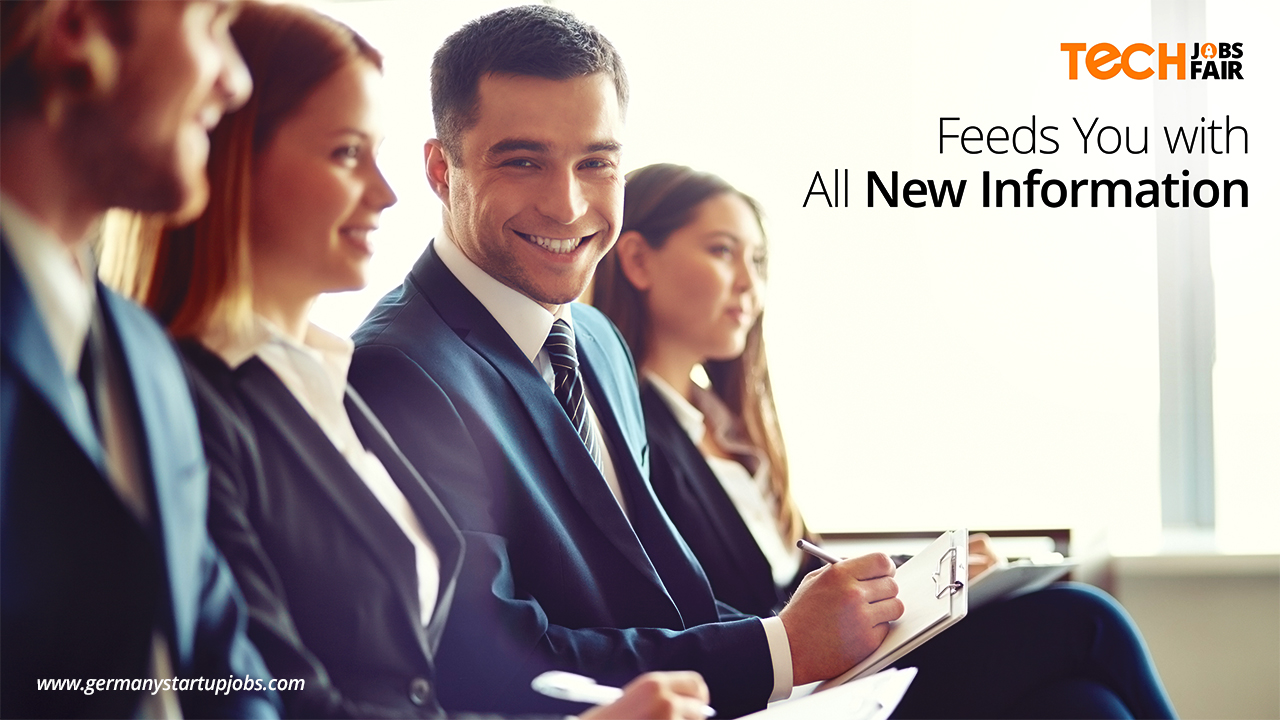 Feeds you with all new information
Yes, you heard it right, not only the Berlin Tech Jobs Fair is Free, but it also offers you with the best updated knowledge. All the participating candidates will have access to the free learning sessions apart from free entry to the event. We have arranged for you the team of best and experienced individuals who will be present there to answer all your queries. These queries might be related to your career growth, or modern trends in professional environment, or any other info you get stuck with nowadays.
We have also scheduled variety of sessions which will be providing you with the best knowledge about the needs of the companies, Tech benefits, your capability according to the present scenario, etc. Not only this, but we are covering various sessions to enhance your potentials to meet the company requirements/soft skills/personal development, etc.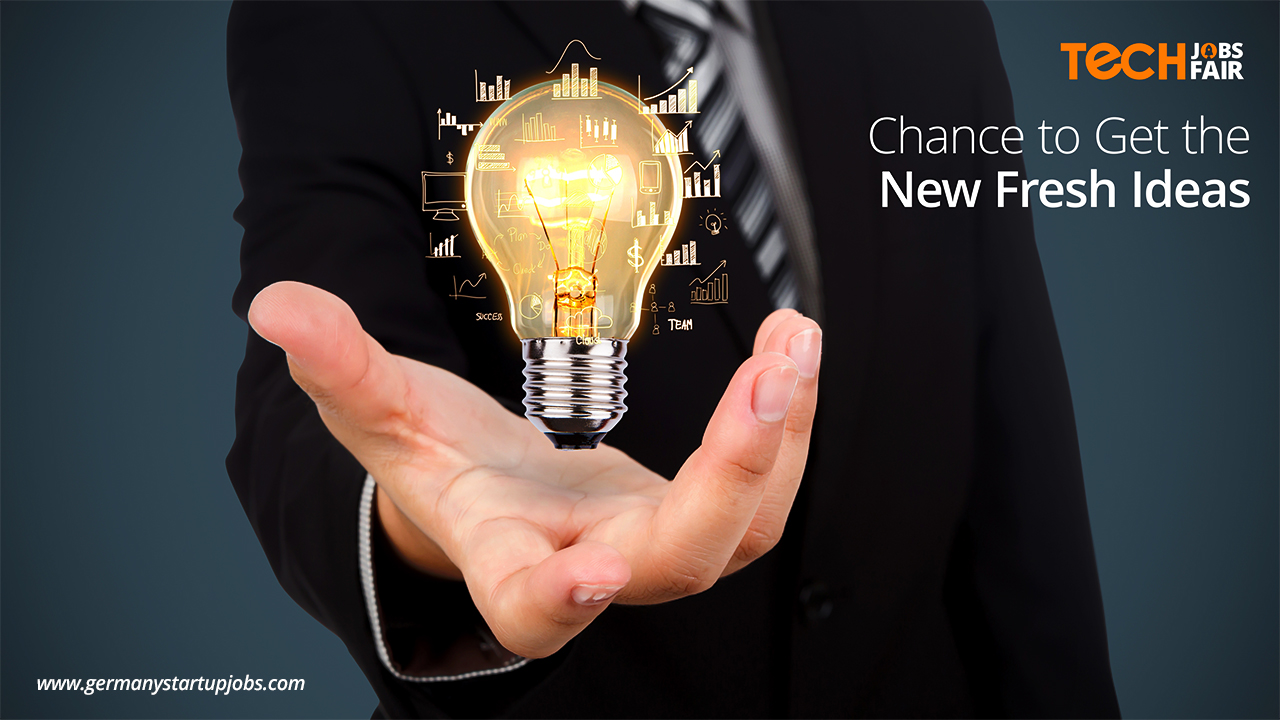 Chance to get the New Fresh Ideas
This year our motive is not only to offer you with a platform to get a job, but we are planning much more than that to give you a complete package to enhance your hidden skills. We are introducing the Student Pitch Competition, which will take place on the spot. This competition will allow the selected participants to showcase their 10 Great Business Ideas from which others can learn.
So, overall, this time we are offering the participants with the best of everything a Tech job fair can think of.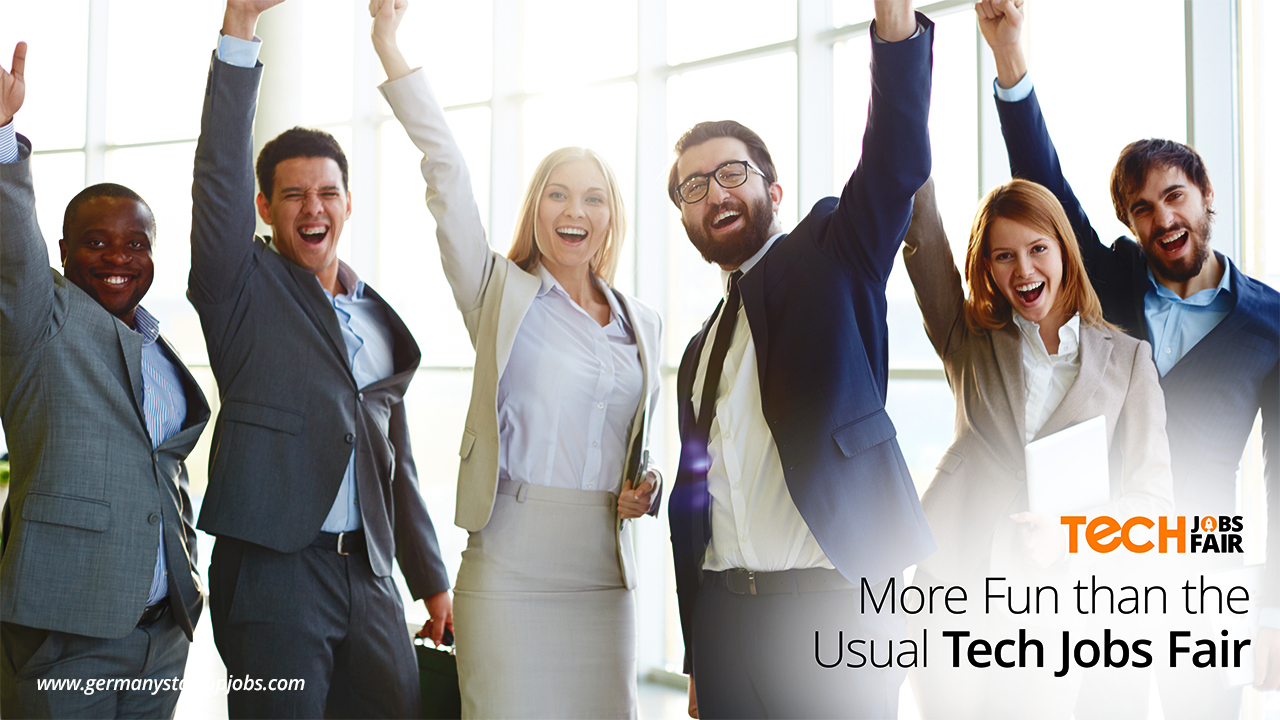 More Fun than the Usual Tech Jobs Fair
You must be thinking that our Tech Jobs Fair will be a regular event with serious faces moving all around to just involve you in the process of getting a job. Nope, this is not we are all about. Our team has spent several months to make this event a huge success- not only for you but even for those who are coming along with you.
yes, we do believe in making our events not only informative but also enjoyable for those who take out their precious time to attend the event. Keeping in mind all this, we have arranged for many other entertaining activities like Food Options, Tombola Prizes, Networking Hours, Enjoyable Presenters, Cheered Up Organizers, Good Background Music & more surprises to be disclosed at the event itself.
Final Verdict
Now you very well know what this Tech Jobs Fair is all about. It is not a formal or serious event where you just need to dress up formally to showcase your talent in front of someone. It is not that you just need to match up your skills with the company's requirements and attend the career-boosting sessions. These type of Job Fairs are the talk of the past.
Today's young talents are not confined to these formal environments, and keeping the trend in mind we have arranged everything as per your need. The companies will also have an informal interaction where your skills will be shown and not how you look. Your ideas should be showcased in a great way to grab the right opportunity and not your formal looks.
We have tried our best to give you the right and light-hearted environment to make sure that your looked upon goals are matched with the expectations. So, it is a modern-day Tech Jobs Fair in which we raise your informative as well as entertaining bars high through a combination of different kinds of milieus.
The event is for everyone and we are ready to welcome you with open arms and open minds. It is one of the best opportunity for you all to highlight the best side of yours to the world.
Come and join the Tech Jobs Fair, Berlin. Hurry, Grab your Free Tickets Now.