I totally understand how we all feel waiting to hear after an interview, especially when it is your first time. Well, whether you are new to the corporate world or an old player; you have to keep a little patience at this stage of life. It is, however, a very stultifying task, as our condition becomes like that small child who wants his favorite chocolate but has to go thru more in the process to get it.
So, you too have applied for a job in a company and went thru all the preliminary interview process in which you had to spend a whole day waiting. The suffering does not finish at that stage only but doubles in the course of waiting for the response. Did you give your best or you did you stumble in front of the interviewer? These questions make you go utterly fanatical.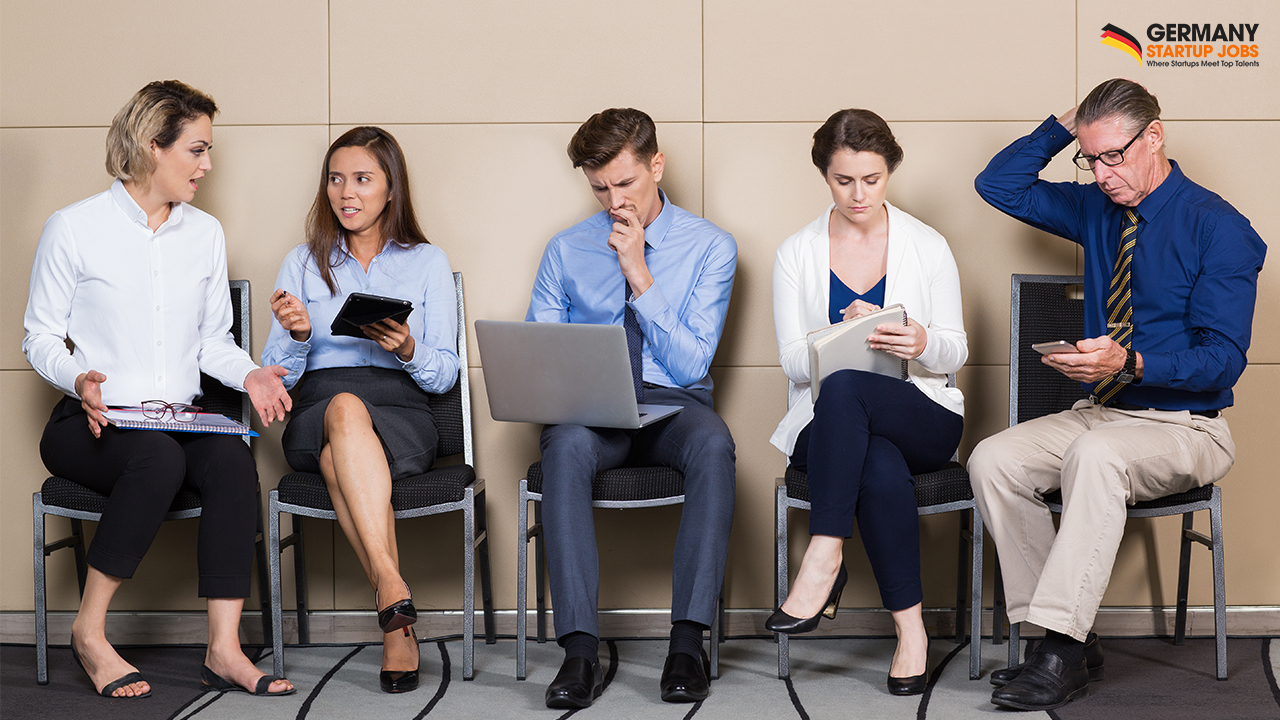 The common advice given at this point of time is to hold your guns and backfire when it is really required; otherwise your efforts will go in vain. It is frustrating at times, but a little impatient attitude might make you lose a golden opportunity that might knock at your door. Therefore, here in this post, you will find few basic guidelines to follow while waiting for a response from the evaluator or the HR manager of the company.
Have control over your zest and anxiety
Eagerness and desperation go hand in hand at this point in time. You might not be able to control it as you wait eagerly for the results to get your desired job. But this doesn't happen in the general scenario as the responder has to go thru various steps to clear your line and fix your second or final round of selection.
The recruiter might be waiting for the hiring team's response, or they might have lots of candidates to sieve thru or they did not find you to be suitable for the position. A week or two postponements are accepted at times, but you should keep mailing them via a thank you note, or sharing the experience you had in their campus via a brief note ending it with the motive to get the feedback. One to two emails in fifteen days is not as bad as you think. And also remember that your email must not state that you are desperate for the job. Otherwise, you will be ignored in the first case only.
Proper follow-up for positive response
If you have gone thru the company's first stage of the interview and learned a lot from it, then don't forget to send a Thank You note mentioning all that you have acquired and how the process helped you to get more knowledge about the stuff. You will definitely become the apple of the eye for the meantime. This way, you will be able to continue the conversation for a long period or till you don't get the response.
The Thank You note will definitely strike the reader's mind, and he will be happy to know how the interviewee feels under that stressful situation and how does he benefit from it. The experience shared via this note highlights the applicant and thus focus on reconsidering him.
Don't take the culpability on your head
If you don't get a response after trying and waiting for a long time don't think yourself to be a felon. The policies of the company might be different than you thought of it. There might be sudden changes applied by the higher management to the selection process. The extra delay might be from the side of the examiner and not the hiring manager. So, don't get disheartened as this will give a negative feedback on company's part and will be a lesson for you for the lifetime.
One size doesn't fit all
It is a universal truth that you cannot always have what you desire for. If you think that you have waited enough for the job and still not getting the positive or delayed response from the examiner, then it is better to start your search again. You just need to follow up with the right kind of gesture, passion, and attentiveness. If you have done it all in the precise manner and still undesirable retort, then that job is not for you and is not your cup of tea.
Somehow one-size-fits-all approach doesn't work here. So, don't put all incites in one basket and keep exploring. It is always better to look for something you are made for.
Go with flow and don't underestimate yourself
I know a few people who get depressed and start undervaluing themselves when they don't hear from the recruiters. It is not that you are not eligible for the job, but their few constraints or other obligations don't allow them to end the process in a hurry. They might have some sudden product launches or specific targets to meet before finalising their worthy candidates. So, you either need to be persistent for the same or go with the flow and opt for other available options.
In the meantime, you keep exploring the firm and the position you have applied for. If you find something dubious about the organisation and do not like their post-interview selection process, then better leave it and go for the next available opportunity.
Final roundabout
If you think yourself to be a top-tier applicant for the position you have applied for, then take your ambition to the next level by keeping a right approach, building a robust network, and doing your part most appropriately. Though waiting long post-interview is tough, but when you know your capabilities, it's time to accelerate in the world full of opportunities. Do your best and leave the rest to the hiring firm. Wait only for that time being when you are sure about the affirmative response; otherwise
If you think that there is more which you can do in that excruciating post-interview period, then please share your thoughts in the comment section below.