We're proud to announce the participant of the Berlin's Largest Student-run Entrepreneurship Summit organizing by the Start Call! START Call is the event to dive into Berlin's startup scene. On two days you will meet influential startup founders,learn about current trends, attend speeches & workshops, connect with like minded people and most exciting of all, & visit our booth at jobs fair.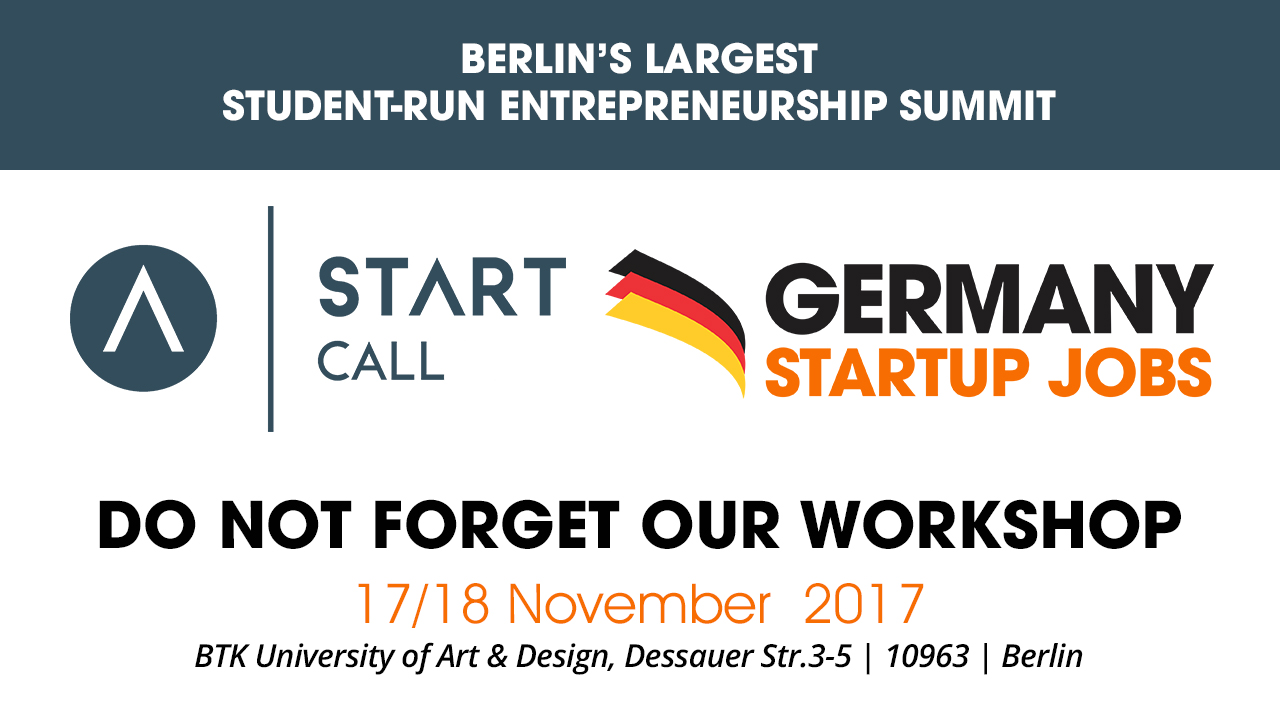 You think about working in a startup or founding your own? This is the event to gain insights and meet the right people to guide you! We are here to help you make the first step to your dream startup. Build your future with us – in Europe's start-up capital Berlin!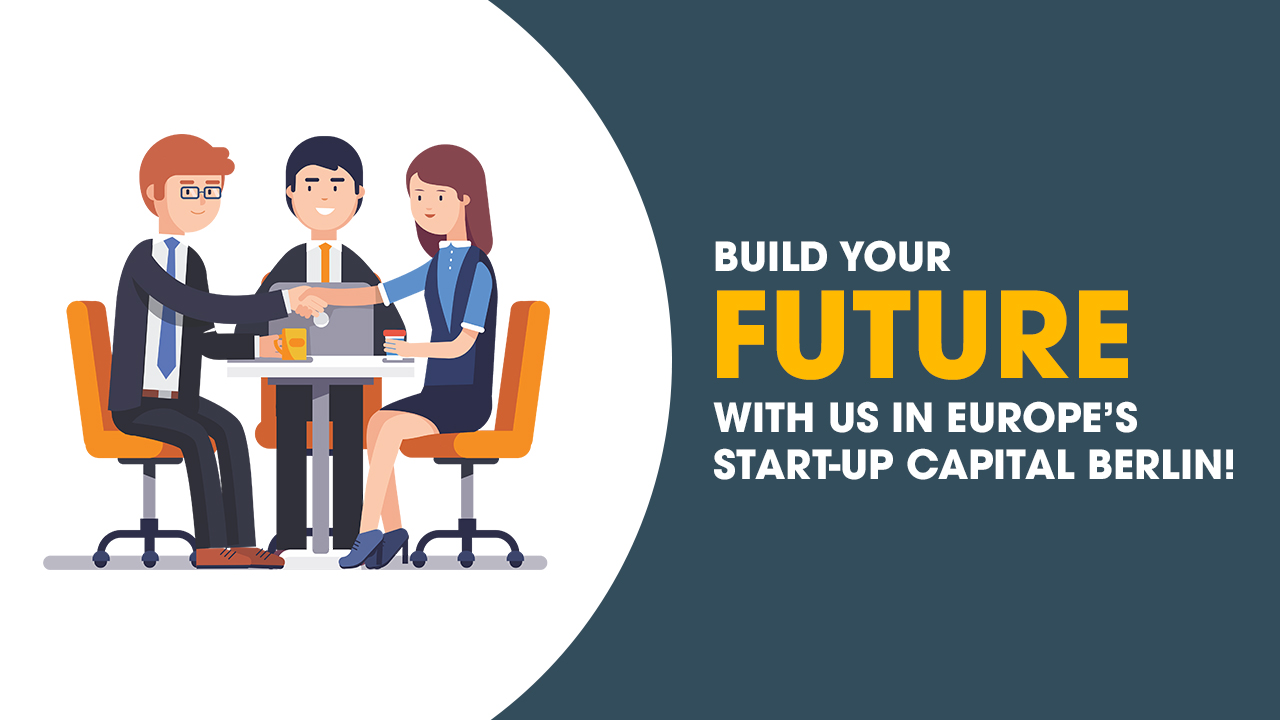 Dive into the Startup scene. Learn about the newest trends in the buzzing heart of European entrepreneurship. Meet the next generation of Berlin's founders. Don't miss a chance to meet the Germany's most talented students, network with founders of the brightest Berlin startups, exchange ideas and get tons of inspiration! We'll get in touch with each of you there.
Join Berlin startup community, meet the right people, find your dream team, grow your idea and become part of the innovation movement! Get your ticket to join our workshop to hack entrepreneurship: Get Tickets.