Whether its Germany or any other big country, you need a special visa to reside and make a living there. For all non-residents of Europe, it is essential to have an EU Blue Card to have a peaceful stay in Germany. In 2012, this card was made a compulsion for every skilled non-Europe occupant. Why this EU Blue Card was introduced and what purpose does to solve? You will get all the answers below.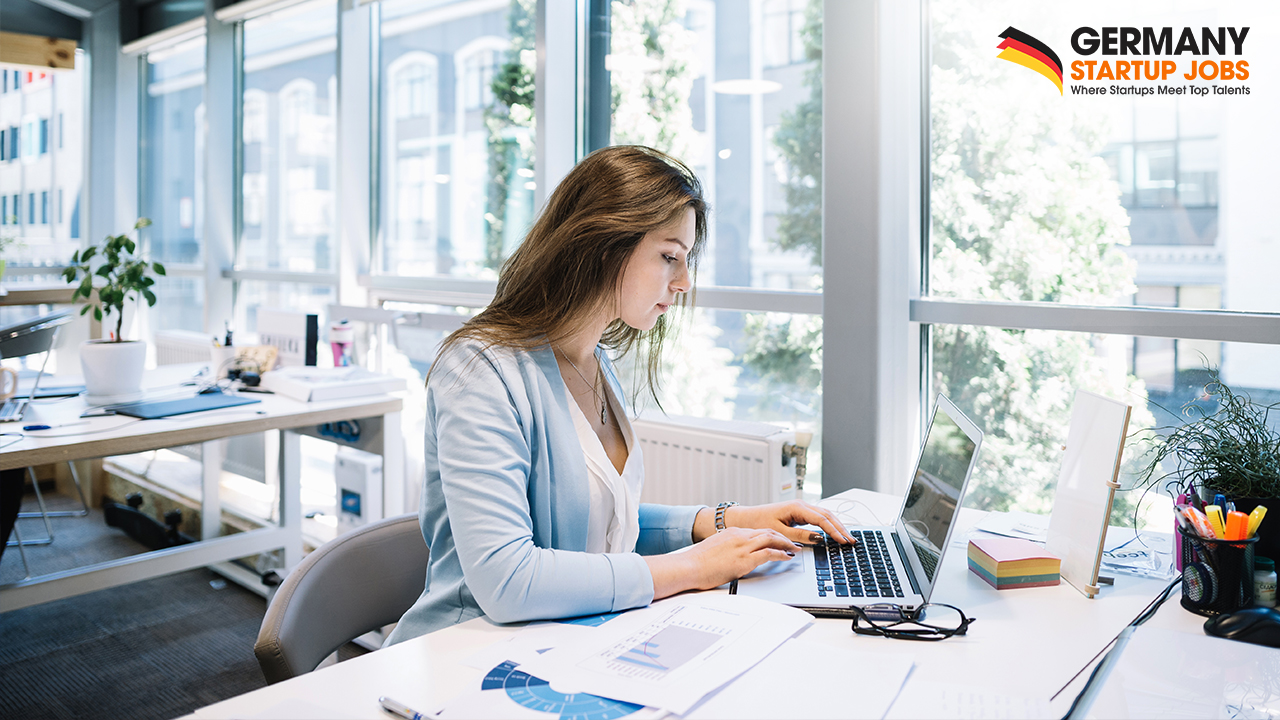 The EU Blue card was introduced to fill the gap between available opportunities with the skilled labour force. This legislation was put into practice and thus attracted many skilled professionals to work as well as study in European realms. The regulation is aimed to make relocation to Germany more attractive to capable foreign citizens in order to fulfil the ever-growing number of jobs that need highly experienced workers.
if you are willing to work in #Germany and other #European nations, then this #Blue Card is your lifeline. Click To Tweet
After having this visa, you will also get the permanent residency easily. Before applying for the Blue card, you must have a highly qualified degree and an acceptable job proposal in hand. Now let's check out how to apply for this visa and what all formalities are to be completed.
The first question that often comes to the mind is that do we really require the Blue card and why.
Benefits of having an EU Blue Card:
You get equal treatment like the other nationals concerning salary and working.
You can reside freely and also get a job in any nation of Schengen area.
You get eligible for many socio-economic privileges
In future, you might get the residence title for the other member of your family
The Blue card gives you the standpoint of longevity
The next question that arises after knowing the advantages of the Blue card is that how to apply for it and what are the quick ways to get this visa. So, let's checkout this in brief:
You can get the EU Blue Card visa through the German embassy or consulate in your own country or,
You can visit Germany on a tourist visa, or any other permit and then apply for it while staying in Germany.
But in both the conditions, you must have few documents ready in hand so that the process of applying visa goes smoothly. The requirements are:
You must have a proof of proving that you are a non-EU residence.
You are eligible to survive in Germany or other nations with the help of the highest qualification degree.
Or you have a binding job offer in hand that offers you enough earning to survive in the country.
Note:
If you do not have a job offer, then you can come to Germany for a period of six months with a willingness to work with your capability and a qualified degree in hand. In this time, you have to find a job for yourself with a minimum salary to support yourself. When you get one, you can instantly apply for the EU Blue Card –not departing the country – and can stay in Germany while your application for a visa is under process.
But this too can happen when you have a salary of at least EUR 50800 per year (2017). Some professions
(like of scientists, mathematicians, doctors, engineers, and IT experts)
which have a shortage of skilled labour, an average yearly salary of around EUR 39000 is also acceptable.
Validity of EU Blue card
At the initial stage, Blue Card was useful up to four years. But in case you work permit is less than four years, the validity of visa is for the lower period. If one desires to have permanent residence permit (Aufenthaltstite), he or she may apply for it three years after the card is granted. And if the applicant has a good knowledge of the German language, he or she might apply for the permanent visa within two years complying with the rules of level B1 of the Common European Framework of Reference for Languages.
Family members
The one who gets the EU Blue Card, it becomes easy for him to get the same for the family. The family members are allowed to work without any restriction in Germany. They (spouse or other members) are not bound by the rule of knowing the German language as a compulsion. They can without any issue stay with the Blue card holder in Germany.
Migration to another country
After getting the EU Blue Card, if you are duty-bound to leave Germany for a long time or for a lifetime, then there are a few restrictions. The constraints depend on the nation's bylaws and construal of the EU decree. But any Blue card holder who got his card in Germany must stay at least for 18 months before leaving for another country.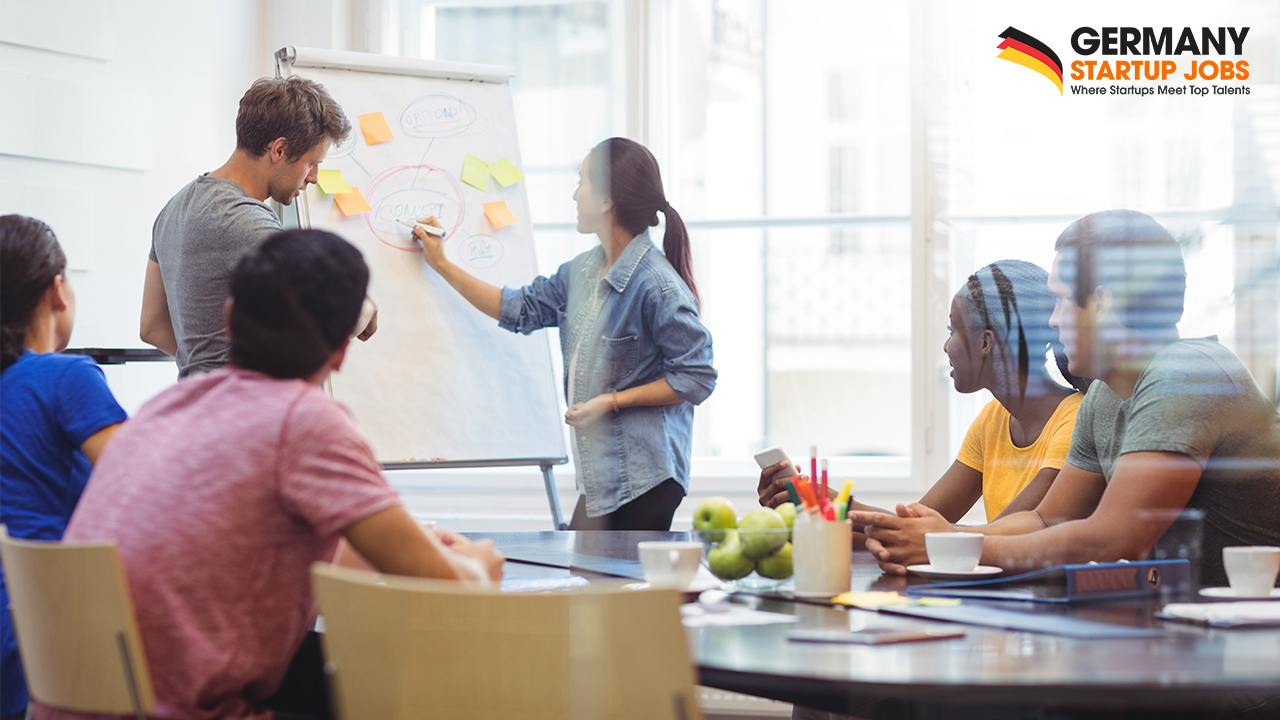 Rules and regulations for non-EU university students and alumni
Students who are not residents of Germany and are still pursuing their degree courses will be permitted to work for 120 full days or 240 half days in a year while graduating.
Students studying in German universities shall be permitted to stay in the country for 18 months to find a suitable job as per their area of expertise.
Graduates of professional schools will be permitted for a year to find work as per their field of capability.
All these rules are strict to be followed by the non-EU pupils as per the new legislation. There might be many bylaws to the regulations mentioned above, and if anyone wants to know more such confines for students, they should consult the local authorities if in Germany. If one is not residing in the country and want to apply for the Blue Card, he or she may visit the German Embassy or Consulate in their own nation.
Checklist for getting the EU Blue Card for Germany
Proof of a German recognized degree.
Looking for a job (get the binding job offer and work contract).
Evidence of minimum salary for sustaining nicely in Germany.
If you are in Germany, get the proof of health insurance from a private insurance company as it is easy to procure. Later you can change to government health insurance after getting the Blue Card.
Find the form 'Application for a Visa or Residence Permit', on Google and download it.
Apply for a visa before coming to Germany via your country's German consulate.
Find stable lodging while in Germany.
Register at your nearby German Burgeramt i.e. German Citizens office.
Get an appointment and be ready with all the necessary documents listed below:

Passport
Photo (35x45mm)
College degree or job offer
The document "Antrag auf Erteilung eines Aufenthaltstitels" (Application for Issuance of a Residence Permit). A residence permit may only be issued upon formal request. Only compulsory for the first-time application.
The form "Antrag auf Erlaubnis einer Beschäftigung" (completed). Only when approval is necessary from the German Federal Employment Agency (Bundesagentur für Arbeit)
The form "Stellenbeschreibung" (filled in by the employer). Only when approval is required from the German Federal Employment Agency (Bundesagentur für Arbeit)

Finally get your Blue card (habitation consent to highly skilled workers).
Regular fee is applicable at the time of appointment.
For those not in Germany, German Embassy will be best place to get assistance.
Conclusion
So, all the details mentioned above will be helpful to any candidate who is applying for EU Blue card in Germany. One has to fulfill all the formalities carefully and follow the exact procedure to get the Blue card sanctioned.