Announcing the Global Startup Challenge 2017 – an initiative of an Edge196 supported by Germany Startup Jobs ,official Recruitment Startup Partner to help startups and entrepreneurs go from prototype to development to launch.
FinTech is an initiative to empower innovations & start-ups across the globe through the platform EDGE 196. The challenge runs across 26 global clusters (196 countries) where our objective is to identify start-ups that have the potential to become the next unicorn in the world. The three shortlisted start-ups are invited for online conference pitch session & the 26 winners are then offered the term sheets and provided with an Acceleration program run by one of our global partners in India, UK, Canada, Singapore, and USA.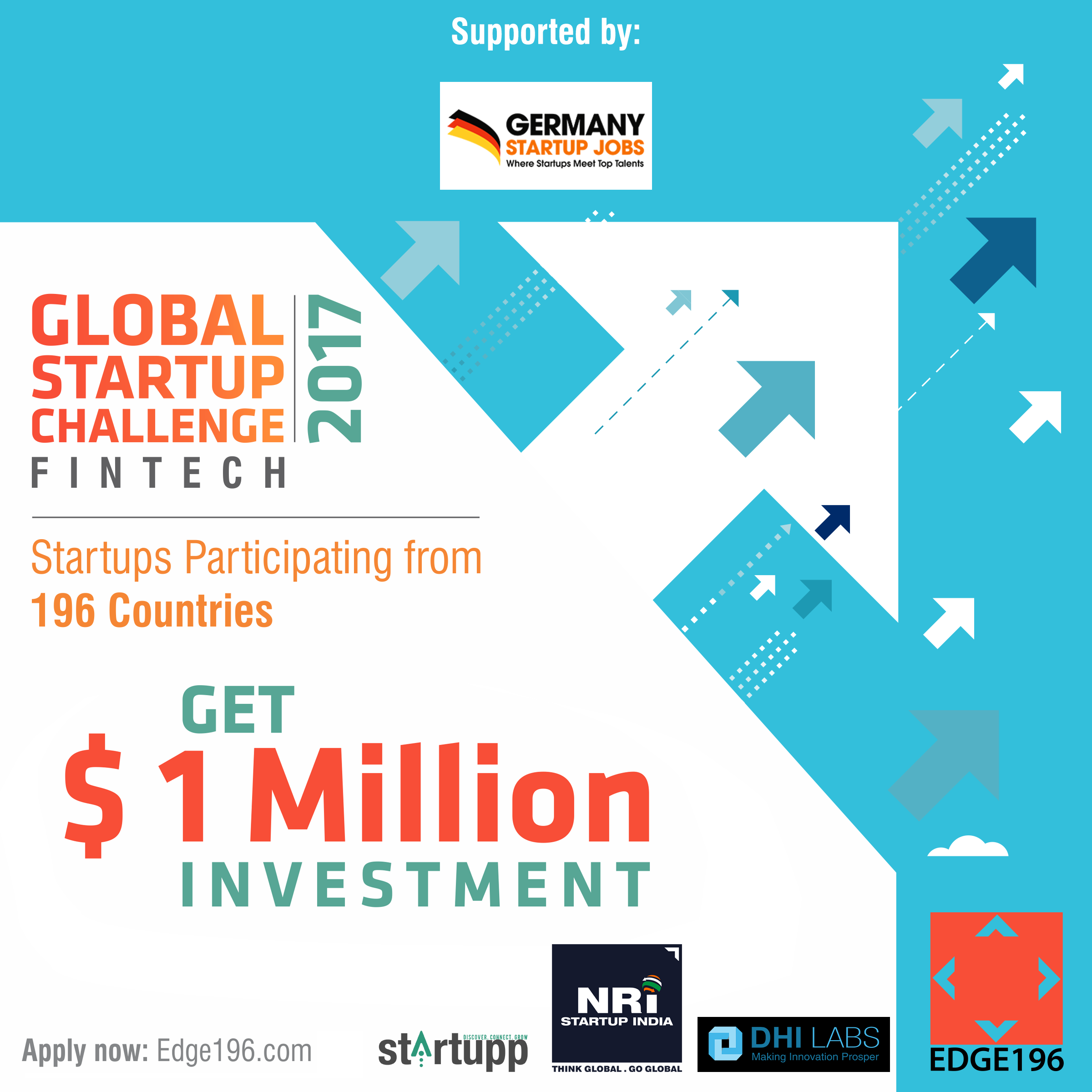 Total Investment commitment: 2.30 Million USD
Investment Split: One winning start-up from each cluster (26 Clusters) will get an investment of 50,000 USD. And out of 26 winning start-ups, one will be selected for the grand investment of $1 Million USD.
Timeline of the competition
To apply you would have to answer a few questions which involve information about the date of incorporation, brief description, stage, team size, annual revenue, the amount of revenue you are looking for from investors and upload your pitch deck along with a video.
Once we shortlist your startup you will be contacted by our team of analysts.
The deadline is: 30th October 2017
Evaluation of the Start-ups: 1st to 15th November 2017 (shortlisting)
Online pitch session: 24th November 2017 (video conference)
Grand finale: January 2018
Eligibility Criteria
A start-up must fulfil the following requirements to qualify for the Start-up Challenge:
Must be at a MVP stage or later
Preferably with influence in terms of clients/revenue.
No more than 3 years in development.
With a significant Target Audience and intending to go global.
At least 2 people working on it.
Benefits
Global Market Access: The start-ups with potential are facilitated and presented into the global market for broader audience.
Investment: The winning start-up from each cluster gets investment of 50,000 USD to finance their project. One potential start-up across the globe gets the investment of whopping 1 Million USD.
Acceleration: The winning start-ups from each cluster get the chance to enter into acceleration program that is run by one of Edge 196's global partners.
Start-up Summit: The final 26 successful start-ups are then invited to the Grand Finale to pitch their ideas.
Continuity Investment: The selected start-up has the chance to raise its continuity investment through Global Investment Partners. (Investment is equity based).
Competition is in the FinTech domain, so your start-up should ideally lie in any of the following areas: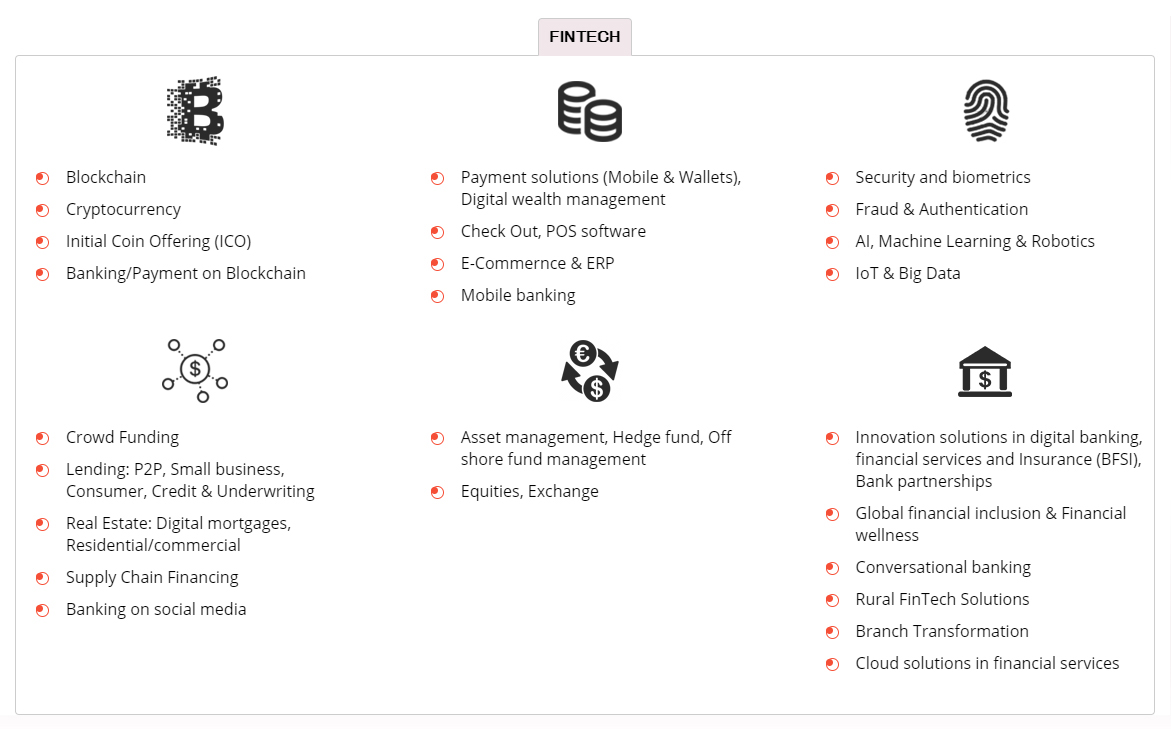 Selection Criteria
The jury will select the start-ups based on the following parameters:
Problem Solving: Start-ups with a simple solution and a powerful impact.
Team: Passionate founders and a team that believes in their vision.
Innovation: The technology behind the original solution and future scope.
Global Scalability: Sustainable startups that have scalable models.
Market sustainability, business model and revenue forecast etc.
The hardest part of starting up is starting out. With Germany Startup Jobs and Edge196, you'll be immersed in the ideal environment for startup magic to happen.
STAND A CHANCE TO WIN $ 1 MILLION INVESTMENT?
Please check for your country via this link and submit your application via respective cluster pages.
We are looking forward your application, if you have any questions or feedback, please free feel to write your comments 🙂